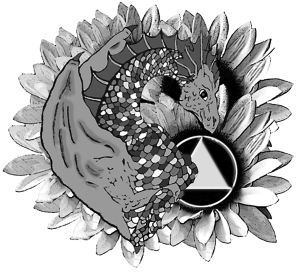 The Dragon's Den is a Colorado non-profit 501 (c) (3) corporation located at  3600 So. Clarkson St, Englewood Colorado 80113.  Our primary purpose is to:
Provide a place to hold recovery meetings for Alcoholics Anonymous, Alanon, Alateen and other 12 step groups.
Provide a place for those with Alcohol or Alcohol-related problems to find people who understand their problems and to offer a place where they feel comfortable.
Provide a comfortable and relaxed atmosphere for quiet conversations before and after meetings and to encourage fellowship and friendship.
The Dragon's Den is supported by member dues, group rents and member donations. Membership varies between 75 and 150 active members and there are between 35 and 40 group meetings scheduled each week.
The Dragons Den opened around September 1, 1985 and operated as an Outreach Program of St. George Episcopal Church until August 22, 2014 when operations transferred to the existing non-profit corporation